Recent Blog Posts
Blogging in 2012
Is is too early to talk about blogging in 2012? I don't think so. So many bloggers make this their New Year's post, I thought I might get a jump on the rush and post something out on September 1... I know, maybe that's bending the rules, but we'll see.
Recent posts on SEO reseller strategy
Hi all. Been super busy and have not been posting much on Blogskinny. I've had a few emails recently for people trying my blog tutorial - and seeing the technique work, which is awesome. Keep it up! Keep those emails coming, I LOVE reading about your progress with SEO for your blog. Also, I've been busy writing for SEO resellers. Here are a few posts I've guest blogged recently that you might want to check out:
Leading SEO reseller strategy
Gain blog traffic with this outbound linking strategy
Many of you are new to blogging and are still trying to figure out the marketing side of your blog. As I've written many times before, modern blogging is about 50% marketing and 50% blogging. Why? Because there are over 150,000,000 active domains on the Internet when I last checked. This is up from 45,000,000 two years ago. Yes, it's safe to say that the Internet has been FLOODED with content over the last few years, with many of these new websites being blogs. Yes, competition.
Kristi is learning SEO, soon her blog will rank well
I'm very excited today to be blogging about Kristi and her adventures in blogger SEO.
This is Kristi's blog
. She is just getting started and here is her email to me today:

Hey there, Adam- So, I went through your whole Blogging Tutorial from December. I'm certain I screwed parts of it up (I'm new to this - give me some slack) BUT by the end of the tutorial, I was able to type in my fancy little three-word keyword phrase and see some pretty interesting results... Says google thirty minutes before I did your tutorial: "No results found for "disgusting food film"." Says google thirty minutes AFTER I did y
Why are you creating blogs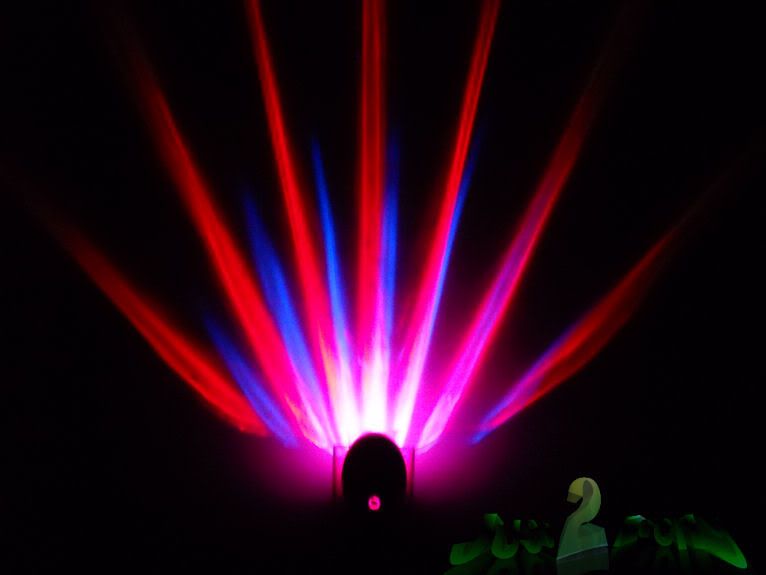 I watch the people coming to Blogskinny.com with Google Analytics, of course. If you still have not put this on your blog, please stop reading and get to work. Return when you have some data on who is visiting your website. As I look at my blog statistics, I often wonder who these people really are? I know many of you contact me (and I like that). And I've gotten to know many of you. But there are so many more that I never contact.
The answer is that there is no answer
As you know, my snowy holiday respite without any Internet service has put me in a deeply philosophical place. Perhaps this is tiring for those of you who are here for practical tips on how make your blog more successful. But I like to think that your blogging, which is writing, will be that much more powerful if your reasons for blogging are clear. And toward that end, I'm sharing my philosophical ramblings in the hope that you may gleam insight in some small way. Today's thought is a deep one, and certainly not original. The Taoists often say there is a deep paradox in life that each of us needs to reconcile. Something along the lines of:
Day 5 of no Internet service and still blogging
Day 5 of no Internet service. It has actually been quite enjoyable to not be able to get online. As much as I've missed some of my routine online activities, it has also been cool to really unplug. I know, how clique? But seriously, have you tried it? Are your vacations real vacations? In my non-Internet respite, I've been able to read more and think a ton. I've also had time for more physical activity. Walking in nature, spending time with my kids, playing fetch with my dog. These things are powerful both for deep spiritual revival as well as day-to-day happiness. Which brings me to my theme for today.
Holiday reflections on blogging and technology
We got to our mountain retreat for the holiday to find that our broadband was not functional. Despite the assurances of our DSL company, there was no Internet. What? No Internet. I could hear the disappointment in my family through their sighs as they realized that they would not be able to update their Facebook profiles. As for me, this meant no blogging for a few days. Okay – Let's not be overly dramatic. The DSL company said they could have us up and running in about 4 or 5 days, citing the holiday for the extended delay. I thought there was food for thought in this episode. So at the risk of sounding insanely clique, here we go: Does online 24x7 make us happier or less happy? I've heard this debated by important scholars as well as radio shock-jocks. The paradox is clear.
Blogging is dead, long live blogging
I read an interesting article over the weekend at PC Magazine declaring that blogging is, once again, dead! See the full article here. I feel like I've read this article many many times over the last few years. And it makes me wonder what the numbers really tell us. Sure - There has been explosive growth in Facebook and Twitter But are these two platforms really the same as blogging? Twitter has been called a micro-blogging platform. The micro part I get. But a blogging platform? I'm not sure. I really don't know what Twitter is, really. I know that the
Are you willing to put in the work to be a great blogger
Last week I published a fairly LARGE blogger tutorial that gave you a hands-one experiment that, I believe, will do more to further your knowledge of how the search engines work than any article you might read. It's no secret that I believe SEO is a bloggers best friend. But most websites out there that discuss search engine optimization really don't get into the most critical aspects of how to do it. I see so many people running around trying difficult things, I know they have motivation. I know they want very much to make thei
Blogger Tutorial: Basic SEO For Your Blog Posts
As you know, I think SEO is a fantastic tool for bloggers. Bloggers want to make money blogging. Google loves unique content from subject matter experts. A perfect marriage. But there are many technical barriers to getting there. And this is where most bloggers fail.
Complete this tutorial and contact me: I'll review your work and link to you
In this blogger tutorial, I am going to give you the basic instructions to run through a real-world blogger SEO example of your own. From beginning to end, I want to show you the basics of the SEO process in a very practical way. I have blogged about the importance of
Read More...
Blogging
So you like blogging and blogs? So do we. Welcome to Blogskinny.com, a center for blogging, blogs and to submit your blog. We are a major site where you can submit your blog and story pieces from all over the Internet. To be found on this massive Internet requires that you submit, blog, and submit some more. If you are just getting started, learn about the blog submission process here. The days when you could just start a blog and be noticed are over. Beyond learning how to blog, the reality is that there is so much blogging, that you need to understand how to market your blog (submit blog, ping blog, link building, etc) in addition to having a passion for blogging. You will learn to write, submit, blog, and write some more. That's where we come in. We love blogs and all that blogging represents. Our passion is for helping blog owners focus their passion into their blogs while we help them promote and market. Submit blogs here. If you don't know how to submit your blog, you better learn.